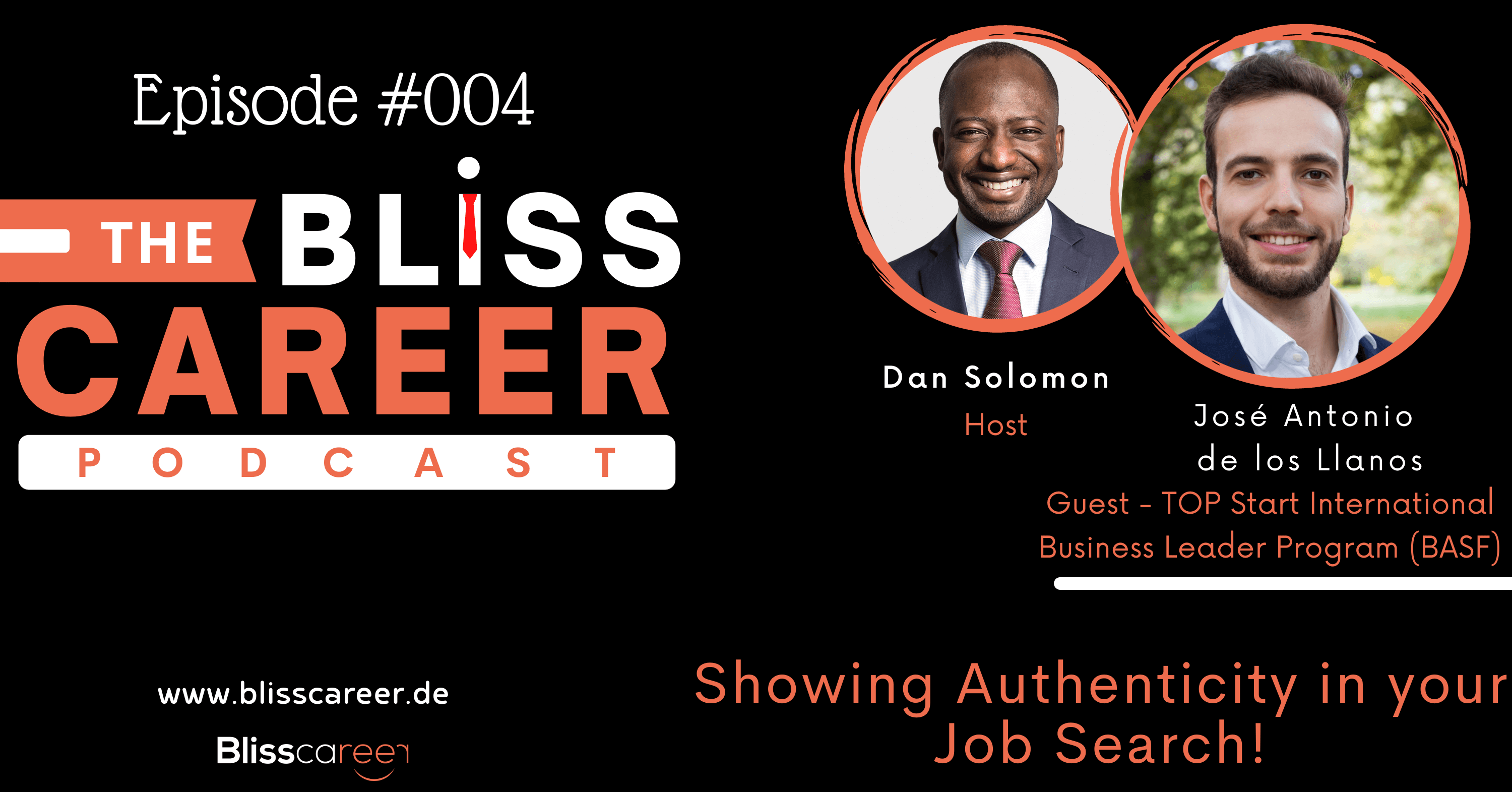 Episode summary:
In this episode, I invite José Antonio de los Llanos, he is a part of the TOP START International Business Leader Program with BASF. José is an aerospace engineering graduate who discovered he was more interested in management in the tech space than what he studied in school. He shares his journey and how he became interested in the TOP START program, interviewed, and got the job during the pandemic.
Listen in to learn the importance of showing authenticity with your cover letter and storyline during a job interview. You will also learn how to handle a virtual interview and starting a new job remotely.
"Life takes certain turns and hard work, perseverance, and flexibility will help you get in there where you deserve to be."– José [36:18]
What we talked about in today's episode:
[1:33] José shares his educational background from Spain up to when he joined BASF as part of the TOP START Program.
[2:52] He narrates why he shifted his interest from aerospace engineering to business management.
[10:34] How he became interested in management trainee programs and found the TOP START Program, applied, and got the job.
[13:48] The importance of making it easy for the recruiter to find the information they need on your CV plus tailoring your cover letter based on your research on the company and the job you're applying to.
[21:31] Why you need to spend more time on your CV and cover letter plus be prepared with an authentic and concise storyline and answers to interview questions.
[24:38] Tips on how to handle a virtual interview and starting a job remotely.
[29:19] The three core things you need to keep in mind when applying for a management trainee program like the TOP START Program.
[33:10] José advises people looking to join the job market and insists on the importance of exercising authenticity during an interview.
Subscribe, share or drop a comment:
If you liked the episode, I would like your support. Please rate us on Apple Podcast or whatever platform you using to listen to the podcast. And please feel free to let me know if you have any topic you would like us to cover here or areas of improvement. Thanks again for tuning in. Bye bye and stay safe. 
Did you like this Episode?
Subscribe for a New Episode.