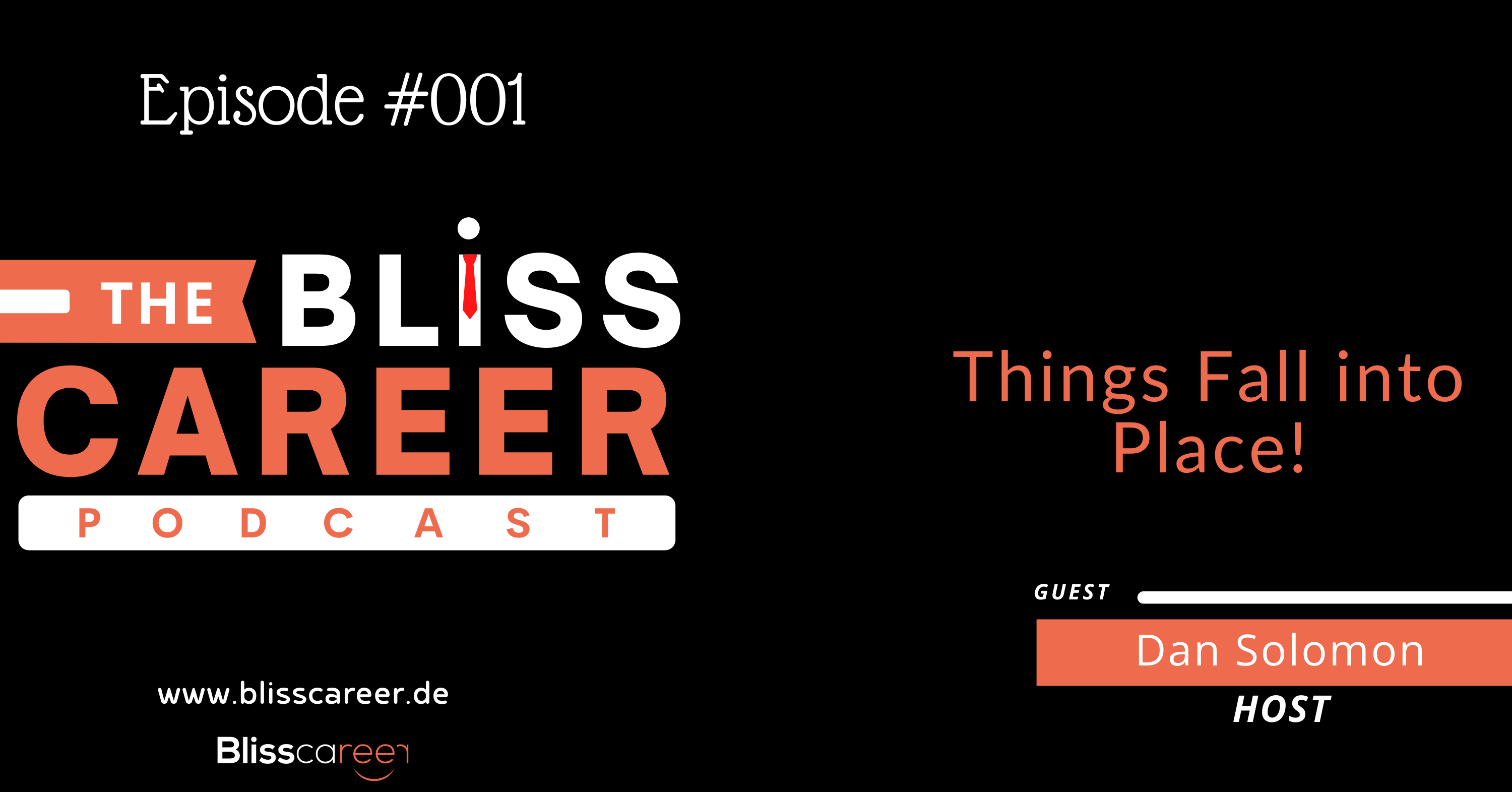 Episode summary:
How are things working out for you during this COVID-19 period? Are you living in fear of not knowing when you'll get your next job like many people? We're living in hard unpredictable times but things can fall into place if you exercise learning and open-mindedness for the opportunities that come.
In this episode, you meet Dan Solomon, the host of Blisscareer Podcast, and learn about both his educational and career background. Dan explains the purpose of the Bliss Career website and podcast in helping you with the right job market tools.
Listen in to learn why you need to hang in there, learn and be open to available opportunities in your career journey especially during this COVID-19 period.
"It might seem as though nothing is working now but once you get that opportunity, you'll be happy you waited." [23:44]
What we talked about in today's episode:
[0:37] Intro
[1:15] The purpose of Blisscareer in helping provide you with the right tools for your career journey.
[6:06] Learn why Blisscareer was started, how it is tailored for the German and Dutch market, and about the background of your host Dan Solomon.
[9:00] What you should expect from the Blisscareer podcast.
[11:00] The importance of hanging in there even as COVID-19 makes things difficult and jobs scarce.
[13:06] Dan narrates his career journey and how it has evolved from what he thought he'll be doing to what he's doing today.
[23:07] Things fall into place- hone your ability to learn and be open-minded to give things a chance even when they're not always what you had initially wanted.
Subscribe, share or drop a comment:
If you liked the episode, I would like your support. Please rate us on Apple Podcast or whatever platform you using to listen to the podcast. And please feel free to let me know if you have any topic you would like us to cover here or areas of improvement. Thanks again for tuning in. Bye bye and stay safe. 
Did you like this Episode?
Subscribe for a New Episode.