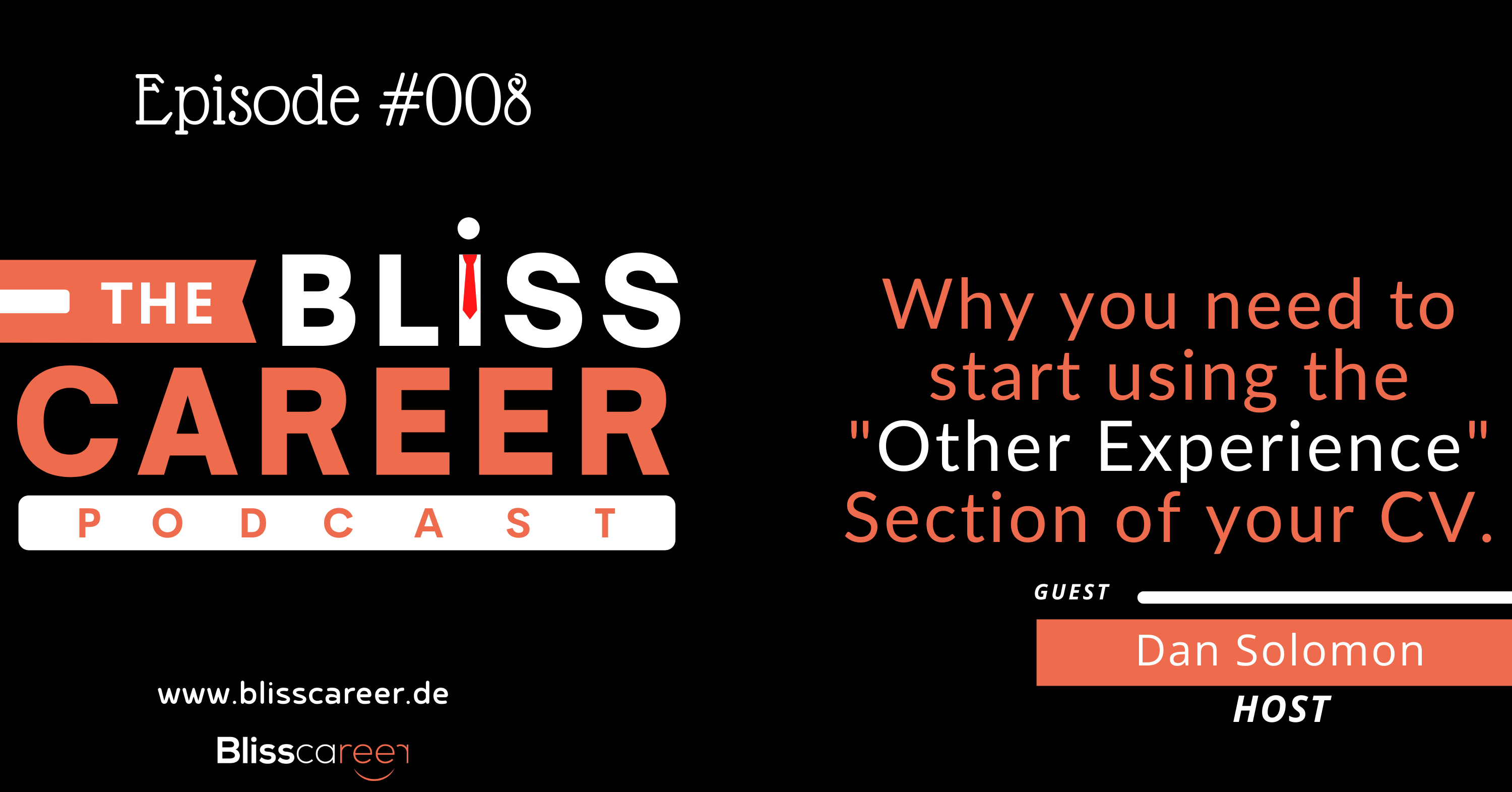 Episode summary:
I have gone through lots of CVs and I realized that most of you are not using the "Other Experience" section to your advantage.
It is your gold mine and you have nothing to lose in this section. I indulge you to start using this if you arent already.
In this section, you can treat your voluntary or other experiences as your second job to showcase skills that might be relevant for the job you are currently applying for.
Lets say you worked for a student organisation where you helped design a marketing strategy to increase membership by 10 folds, then this would be the best place to have this well spelt out. And if you are applying for a Marketing position, then be rest assured that this will be a talking point in your interview.
Many of you have hidden treasures that you are currently hiding. It really surprises me when I talk to some of you and I ask — "so what else have you done that we can include in this section?" and I get really great answers. Then I wonder — why wasnt this in there in the first place?
Folks, this section is your gold mine — you have nothing to lose in the section so use it to the fullest to highlight key elements you think might be important to the job you are currently applying for.
Did you like this Episode?
Subscribe for a New Episode.