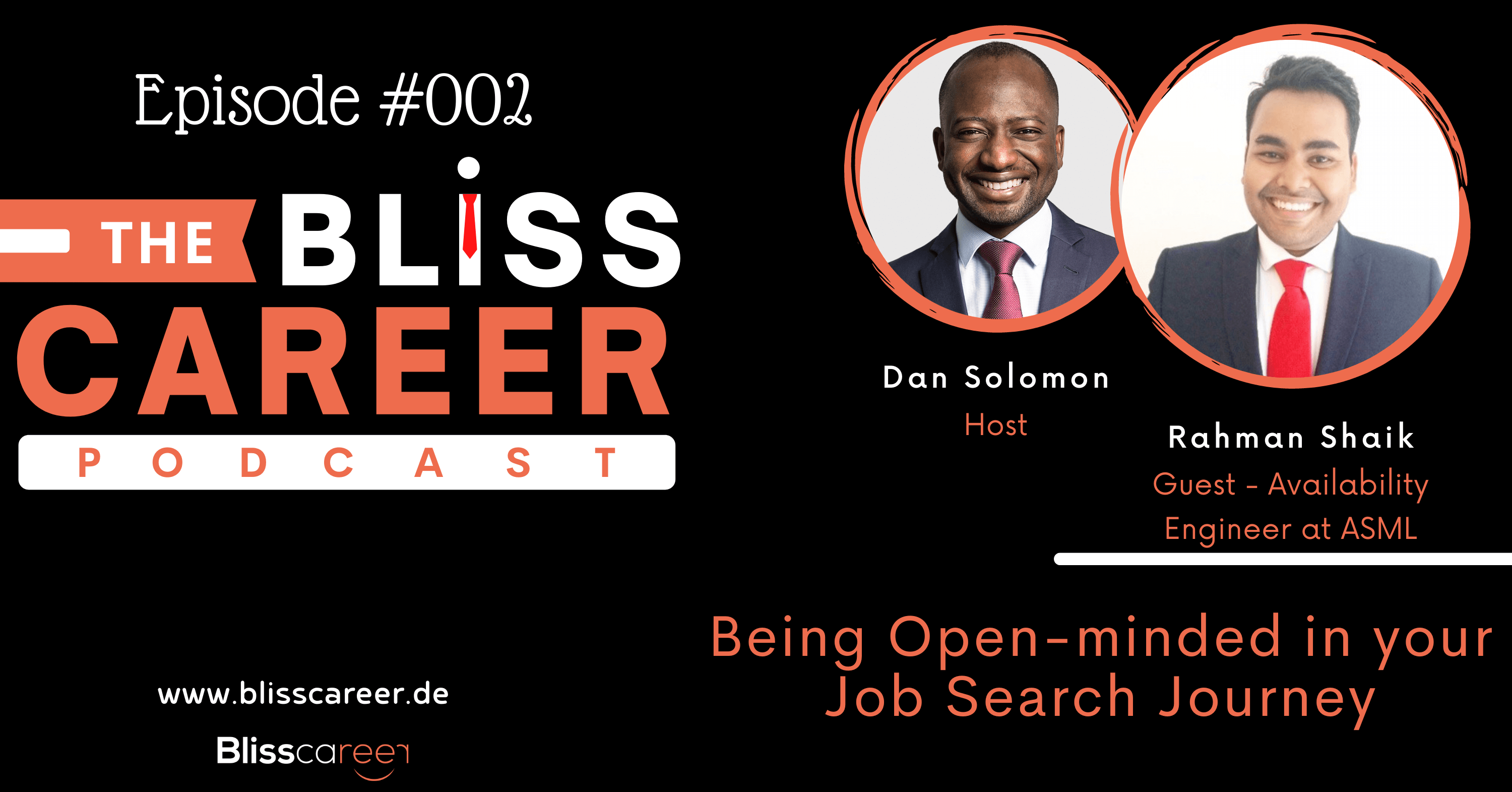 Episode summary:
Are you willing to be adaptable and show the right attitude in your career development? To be aware of your value and potential as a job candidate presenting your acquired skills?
In this episode, we have Rahman Shaik, an availability and reliability engineer with the global giant ASML. He graduated with a chemical engineering degree but learned to be adaptable and open-minded to career opportunities that presented themselves like working in the petroleum and semiconductors industries. Rahman shares his journey at ASML from 5 sets of interviews and trainings to settling in a challenging yet exciting role.
Listen in to learn why remaining yourself during an interview process could work in your favor in the long run. You will also learn the importance of being adaptable, open-minded, and having the right attitude as you grow in your career.
"Don't undermine yourself, the skills that you have are more than the courses that you've done, or the certifications that you have." [37:23]
What we talked about in today's episode:
[1:08] Raman shares his educational background and career beginnings.
[2:51] He explains why he decided to go into the petroleum industry and settling in the semiconductors after getting curious about other industries.
[7:25] The importance of being open-minded when looking into career opportunities.
[9:08] He describes his first few weeks at ASML as an overwhelming and 'positive stress' experience.
[11:49] How ASML helped him learn and understand everything about his role through trainings and support to overcome the initial challenges.
[15:50] The process that got Rahman into the door of ASML- having the right attitude and open-mindedness.
[18:29] The questions he was asked during his interview at ASML. Advice on how to conduct yourself during an interview.
[27:02] The importance of showing your personality when going for a technical job.
[29:23] How to adopt adaptability in a career even if it's not what you're passionate about as you find a job during this COVID-19 recession.
[34:57] Raman explains what ASML does and his responsibilities as an availability and reliability engineer and a team member.
[37:14] Learning to find your value and potential when choosing a career.
Connect with Rahman
Rahman on Linkedin
Subscribe, share or drop a comment:
If you liked the episode, I would like your support. Please rate us on Apple Podcast or whatever platform you using to listen to the podcast. And please feel free to let me know if you have any topic you would like us to cover here or areas of improvement. Thanks again for tuning in. Bye bye and stay safe.
Did you like this Episode?
Subscribe for a New Episode.